Strategic Plan (2018-2023) Direction
Himiza Social Justice developed a five year Strategic Plan (2018-2023). Its strategic goal is to reduce poverty by improving the socio-economic development of poor rural communities through promoting human rights, good governance, legal, civic and policy advocacy and enhancement of access to justice through provision of legal aid to the vulnerable and marginalized groups.
In these five years, the organization moves towards supporting children, youth, women, people with disabilities and rural communities in promoting social rights advocacy and economic justice. It organizes its interventions around ten strategic focus areas (1)Promote gender equality, (2) Awareness creation and sensitization on sexual rights (3)Early child and forced marriage (4) Unfair succession of estates, (5) Addressing community need for and importance of health insurance, (6) Promoting the rights and obligation of water users and providers, (7) enhance protection of water sources and supply systems, (8) Promote water and environmental hygiene practices, (9) Youth skills development (10) women economic empowerment.
Strategic approaches and assumption
Likewise, in implementing the Strategic Plan, Himiza's approach reflects on the general philosophies of how it wants to operate the organization and its programmes. Its approaches include: i) visionary; ii) the holistic; iii) women empowerment; and iv) rights based approaches to attain its strategic objectives. HIMIZA's assumption is that a country with conducive policies, relevant educational systems and learning focused organizational environments will generate a high level or number of entrepreneurship.
Visionary Approach: The Visionary Approach is a way of looking at the development process as actions based on the desired situation (vision).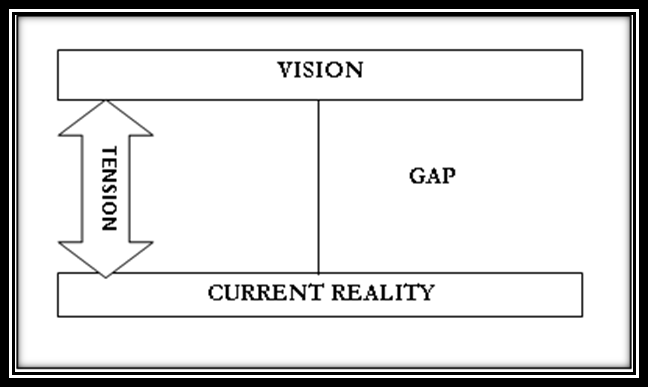 This in contrast with the 'problem solving approach which defines the development process as the removal of negative realities and establishment of the status quo.
While both approaches may result in similar activities, the driving force of the visionary approach is pro-active, positive and empowering, and the problem solving approach is based on negatives and fear that need to be overcome. The visionary, creative approach makes the participants to become conscious of the situation they truly want to be in.
Characteristics of Problem Solving and Visionary Approach

Problem solving Approach

Visionary Approach

Get rid of the problem/crisis

Long term

Short term

Focus is on the future

Action oriented – now

Clarity of what one wants (truly)

Reacting

Reflective

Responsive

Innovative

Emotional, you deal with what you don't want

Rational. One creates, starts from a clean slate

Direct cause / effect relationship, not looking beyond

Inter-relationships between the different facets(holistic view)

One stabilizes the situation one is in

One creates a new wanted situation
Holistic approach: Linked to the visionary approach is the holistic approach that seeks to address simultaneously the multiple aspects of development. The approach is based on the principles of systems thinking. Himiza has become conscious of the complexity of the situation in which its beneficiaries operate and offer solutions that address strategic rather than basic needs. This way of thinking needs to be transferred to its beneficiaries as well.
 Therefore, Himiza chooses to use a holistic approach in its choice of interventions. The solutions to entrepreneurship development can be divided into three approaches: (1) The "economic approach": examine whether the economic environment which is either conducive or repressive to entrepreneurial activity. In this view, entrepreneurial activity responds to a change in "demand" for entrepreneurs; (2)  The psychological and sociological approach: examine the behavior of the individual and her social environment, Entrepreneurial behavior is seen as resulting from attitudes of individuals which in turn are affected by the social environment (parental guidance, religion, belonging to marginal groups etc.); and (3) The functional approach: examine the quality of entrepreneurship that is vital rather than the supply and demand issues which are the concern of the first two approaches mentioned above. Kilby's analysis of empirical studies on the subject concludes that it is "managerial skills that are in short supply in developing countries".  Based on this, Himiza realizes that single track interventions will not create lasting change. Therefore its programs cause change at all levels: i) the individual entrepreneur; ii) the enterprise and iii) the operating environment.
 Women empowerment approach: There is sufficient proof that women are key to sustainable development. Therefore, the organization assumes that Tanzania can only develop fully when both women and men are educated and work together. Currently, a significant proportion of the population, and in particular women, has not fulfilled its economic, social and political potential. Women and girls are often victims of structures in society that have kept them in ignorant and subservient roles. Many mothers don't make informed decisions on nutrition, vaccination, family planning and very few are sufficiently educated (if allowed) to participate effectively in community development and political activities.
 Himiza continues to support women emancipation through promotion of women entrepreneurship, women leadership in local governance structures, women's access and control over production assets and the right of the girl-child to education and a harmonious, non-violent environment. Therefore, Hamza's interventions are geared towards creating a pool of value driven, knowledgeable women and youth in the Geita region who participate effectively in socio-economic development and political activities, including speaking up for peaceful ways of dealing with challenges faced.
Rights based approach:  Himiza uses the rights based approach to programming which includes lobby and advocacy for women and children's rights to security, shelter, education, employment, health, freedom of expression and civic participation.
In that context, Himiza supports a discourse on which cultural practices are critically examined on relevance and fairness. There is evidence, and it is Hamza's assumption that the denial of women the right to own land and not allow them to their heritage rights as widows is causing economic development to stagnate and indirectly children's rights are affected as their mothers have no source of livelihood.
Himiza wants to lobby for the rights of children's to enjoy their freedoms, initiatives and creativity in a way that supports them to also take responsibility and be disciplined. Children should not to be exploited and have the right to education, food, shelter and a non-violent environment. However they also need to learn to do domestic work (not child labour) as it's a training ground to develop abilities necessary for jobs in the future.
Himiza uses the Business incubator method, promote and support the use of Information Communication Technology (ICT), support the development of sustainable collaborative and quality assurance structures and participate in coalitions for lobbying and advocacy at local, national and international levels. Below a description on how Himiza envisions its implementation.
Methods to attain the expected results

Method

Description

1.Youth/Women Business Hubs

A programme designed to support the successful development of enterprises through a series of business support resources and services, developed and managed by the incubator management and offered both in the hubs (Himiza) and through its network of contacts.

There is evidence that the successfully completed business incubator programmes increase the likelihood that the start-up or early stage company will stay in business for the long term. The key tasks applied by the method include: organize training, business advisory services, organise study tours and internships and provision of linkages.

2. Promote and support the use of Information Communication and Technology (ICT)

There is a range of technologies for gathering, storing, retrieving, processing, analyzing, and transmitting information that are not yet commonly used by the target beneficiaries.

Hence they make inefficient use their time and capital and they are vulnerable to middle man as they lack market and other information Himiza will strengthen local enterprises that offer mobile phones and social media services so to develop improved get access to market information, new technologies and other production factors (e.g. money). The key tasks applied by the method include: organize training, business advisory services, organize study tours and internships and provision of linkages. For details, see below.

3. Support the development of sustainable collaborative and quality assurance structures

Individual entrepreneurs are vulnerable as they don't benefit from the collective bargaining power for good prices of inputs and sales of products or services.

Himiza could support the establishment of business sector associations and VICOBA /micro lending groups for easy access to finances.

Key tasks include: i) to facilitate linkages to markets, through the business sector associations. This could be done through exhibitions, trade fairs, seminars and other events to promote the sector, the beneficiary products and good business practices; ii) support market research; iii) offer rental space.

4. Participate in coalitions for lobbying and advocacy at local, national and international levels

 

Himiza promotes the universal human rights and has this as a cross cutting issue in its programme

Effective advocacy builds the capacity, effectiveness and impact of Himiza as it aims at systemic, lasting reforms necessary to move the selected business sectors forward Young entrepreneurs are more likely than adults to control expenditures, change their location or business model. The findings on the willingness to move are consistent with the concerns of financial institutions, who generally perceive young entrepreneurs as 'high risk' and unstable and are subsequently reluctant to lend to this group.

Himiza will make an advocacy agenda with its beneficiaries. This could include: Gender equality. There is still a high level of patriarchy. Himiza wants to support a discourse on which cultural practices are relevant and which ones are out of date. For instance communities have accepted that walking barefoot is out of date as they now conscious that hookworms affect their health and thorn cuts cause infections. Likewise, the inheritance of widows, especially by brothers, is irrational and could become a health hazard. Simply the denial of women the right to land and deny their heritage rights is causing development to stagnate.

Relevant and quality education in entrepreneurship in secondary and tertiary institutions; Retention of the girl-child in the education system; and Others could be to lobby for affordable rental space for women entrepreneurs at local levels. Advocacy and lobbying is a mainstreamed for each result area

5. Environmental concerns as a cross cutting issue

Himiza recognizes that all beings are interdependent and every form of life has value regardless of its worth to individual human beings. Therefore it promotes careful management of natural resources and the importance of consciousness about the impact of environmental degradation and climate change. Its interventions include general awareness raising; environmental impact assessment before beneficiaries set up a business; the promotion of environmental friendly technologies e.g. uses of energy serving stoves and sustainable agriculture practices.

Develop and implement Himiza environmental policy in her day to day operations.