The program objective is to strengthen the capacity of the organization staffs, beneficiaries and the community members on gender equality, good governance and fight against corruption. The program is designed to engage all stakeholders from the level of community members, CSOs and local and central government authorities in advocating for gender equality, promoting good governance and fighting against corruption in the society. This is the collaborative effort which Himiza Social Justice is at the forefront in mitigating its impact in the society in order to achieve the desired social, political and economic development for all.
The specific target group of this program are women and youth—as change makers. There is sufficient proof that women are key to sustainable development. Therefore, the organization assumes that Tanzania can only develop fully when both women and men are educated and work together. Currently, a significant proportion of the population, and in particular women, has not fulfilled its economic, social and political potential. Women and girls are often victims of structures in society that have kept them in ignorant and subservient roles. On the other hand, youth engagement is the result when young people are involved in responsible, challenging actions to create positive social change. This means involving youth in planning, executing and making decisions that affect themselves and others.
"To prompt further gender equality progress and the implementation of the Sustainable Development Goals (SDGs), the government of Tanzania has made some efforts to align SDG implementation strategies with its national development plan. By engaging civil society organizations, the government is localizing the SDG implementation. Tanzania has ratified both the 2030 SDG Agenda and the long term 2063 Agenda, as well as regional development plans, such as the South African Development Community (SADC) and the Regional Indicative Strategic Development Plan (2005- 2020). Yet, current national plans still don't fully capture gender equality issues and women's empowerment." (https://data.em2030.org/countries/tanzania/).
The action oriented advocacy in capacity building for gender equality is also based on promoting close interactions of women in their workstations, in public spaces, and online—and to motivate women and men, girls and boys, in all their diversity, to be free to express their ideas and emotions, and pursue their chosen educational and professional routes without the limitations of stereotypical gender norms.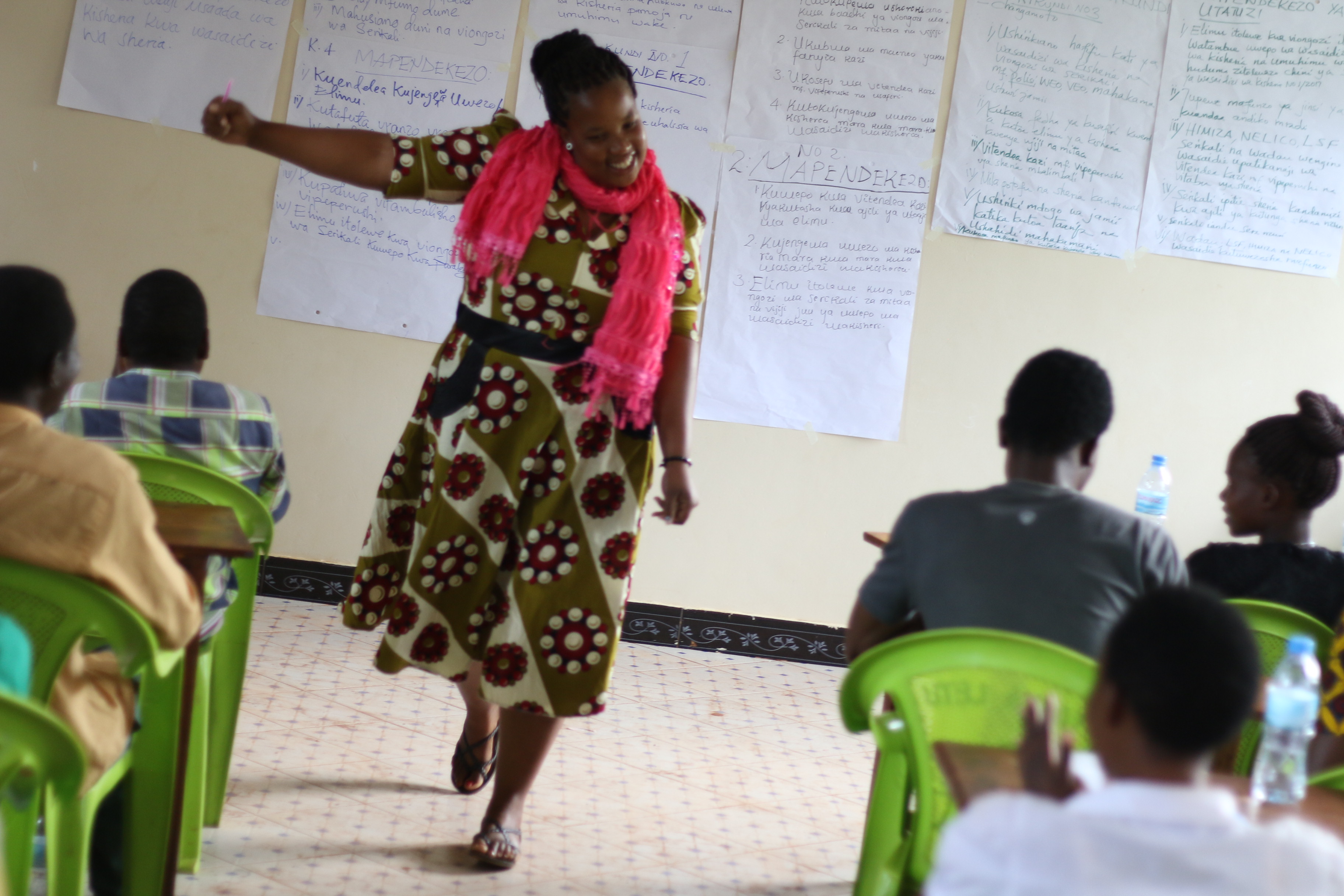 Promote Good Governance and Fight against Corruption
Good governance is intertwined and interconnected to the fight against corruption. The core principles associated with good governance are also related to the principles of anti-corruption. These include but not limited to participatory; consistent with the rule of law; transparency; responsiveness; consensus-orientedness; equitable and inclusivity; effectiveness and efficiency; and accountability. Himiza Social Justice builds the capacity of community members and leaders on these areas in promoting good governance and in the fight against corruption in Tanzania.