The broad objective of the Legal Aid program is to reduce poverty by improving the socio-economic development of poor rural communities through promoting human rights, good governance, legal, civic and policy advocacy and enhancement of access to justice through public interest litigation and provision of legal aid to the vulnerable and marginalized groups. The specific objective is to enhance and promote comprehensive legal aid support among marginalized women and children and to strengthen access to quality legal aid services among marginalized rural women and children and poor communities.
The enactment of the Legal Aid Act [Act No. 1 of 2017], ended the arrangement of the government providing pro-bono-legal aid to the suspects of capital offences (murder and treason) alone. The Act repealed the Legal Aid (Criminal Proceedings) Act. Under this repealed law, the registrar of the High Court assigned criminal cases to the practicing advocates to represent the accused charged of murder or treason. However, under the current Legal Aid Act the government now provides legal aid on both civil and criminal cases by order of the presiding Judge or Magistrate. Besides, the Legal Aid Act has established and recognized legal aid services provided by paralegals. This has broadened the scope of provision of legal aid within the community. Most of the reported legal issues are related to land, marriage, domestic and gender based violence (GBV), inheritance, and children. The types of cases handled can be grouped as follows: land disputes, probate, matrimonial, GBV, labour and child maintenance. Our legal aid falls within the following areas of law.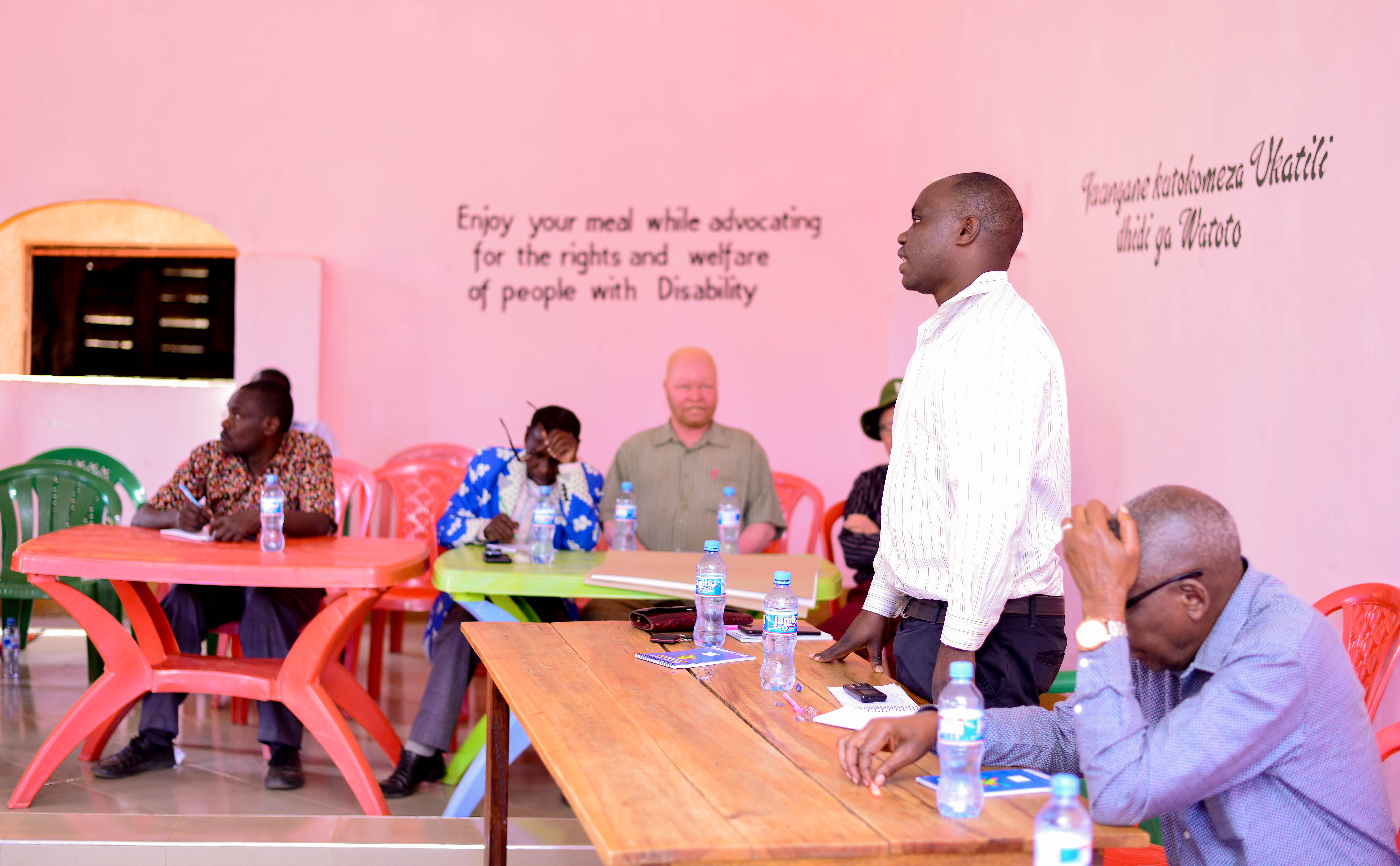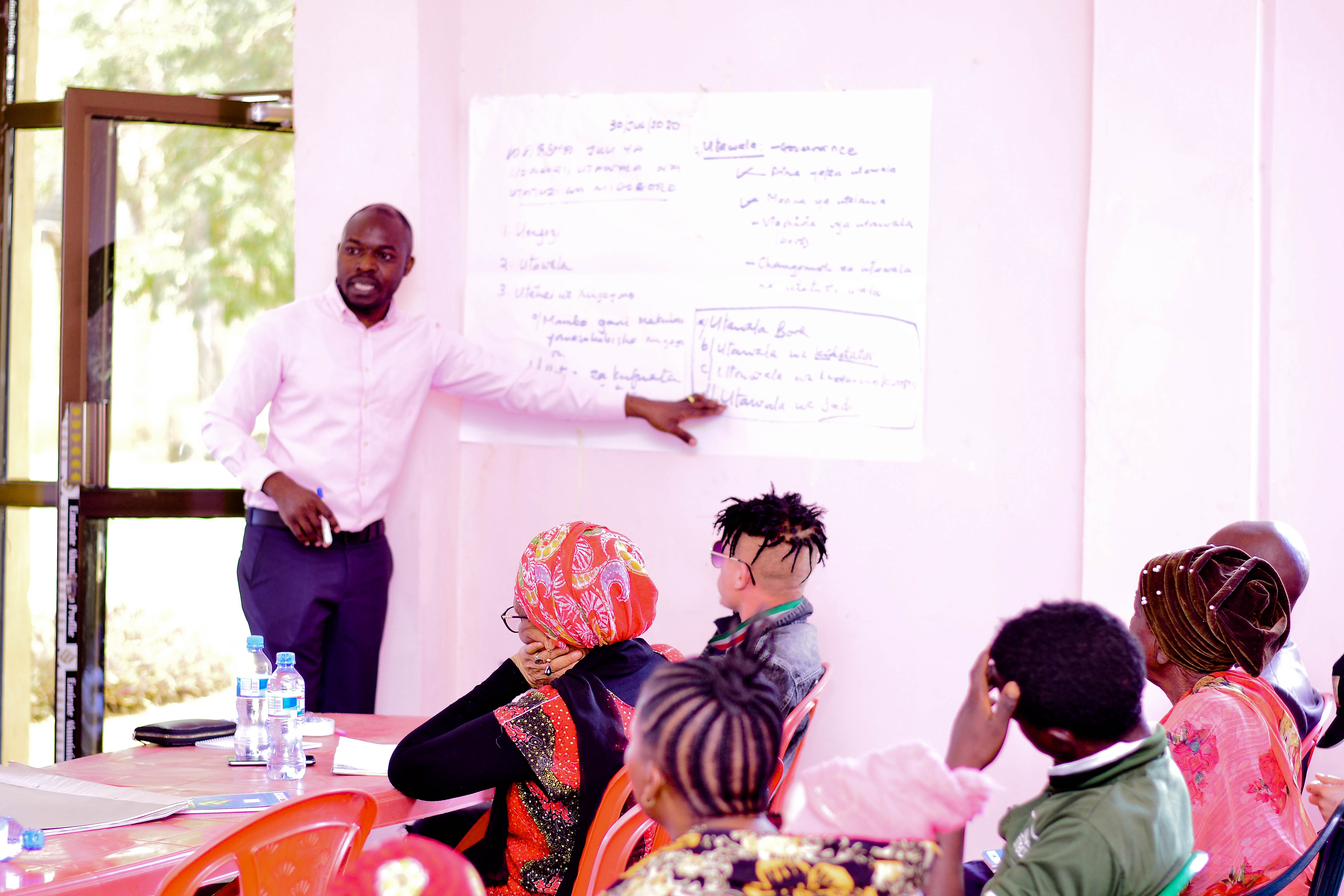 Legal education involves raising public awareness on the basic legal concepts including human rights, legal systems, existing complaints mechanisms i.e. courts system etc. Different methods are used in raising the public awareness which include targeted campaigns, public seminars and lectures, debates, media campaigns which include running various programs in the radio and TV, publication of simplified reading materials i.e. leaflets, brochures, posters, pamphlets, handouts and self-help kit books. Innovatively, paralegals use forums such as religious gatherings, village meetings, clan meetings and other organized gatherings to disseminate information that is vital for such group. This method has proved to be very effective for 13 conducted public education sessions as it targets certain organized groups of people in the community and information disseminated to that group is always customized to suit the needs of such group.
Include provision of qualified legal opinion and resolution of the small scale dispute at their emergency. In this stage we intervene the situation by providing necessary information to the clients or intervening the situation by supporting parties involved in dispute to settle their differences amicably. Legal advice or counseling involves provision of information to individuals, groups of people or community on various available solutions to their problem. This may include, information on what the law says about the matter referred for assistance, existing forums which can entertain and resolve such dispute and available support services i.e. advocates for representation purposes
Involves provision of qualified professional legal services to a person in need of such service. It involves preparation of the legal documents or initiation of the claims which in the end forms part of the formal legal proceedings. As part of legal assistance, we support clients by issuing qualified legal opinion or writing various documents such as demand letter or letter of intent to initiate legal proceedings, drafting legal documents according to the prescription of the laws, i.e. plaint, written statements of defense, rejoinder, written submission etc. In other instance, we also train our clients by providing them with necessary information on how to behave and deal with the information they meet in the court i.e. how to address the court, how to respond to the questions posed by the opponents or how to cross or re-examine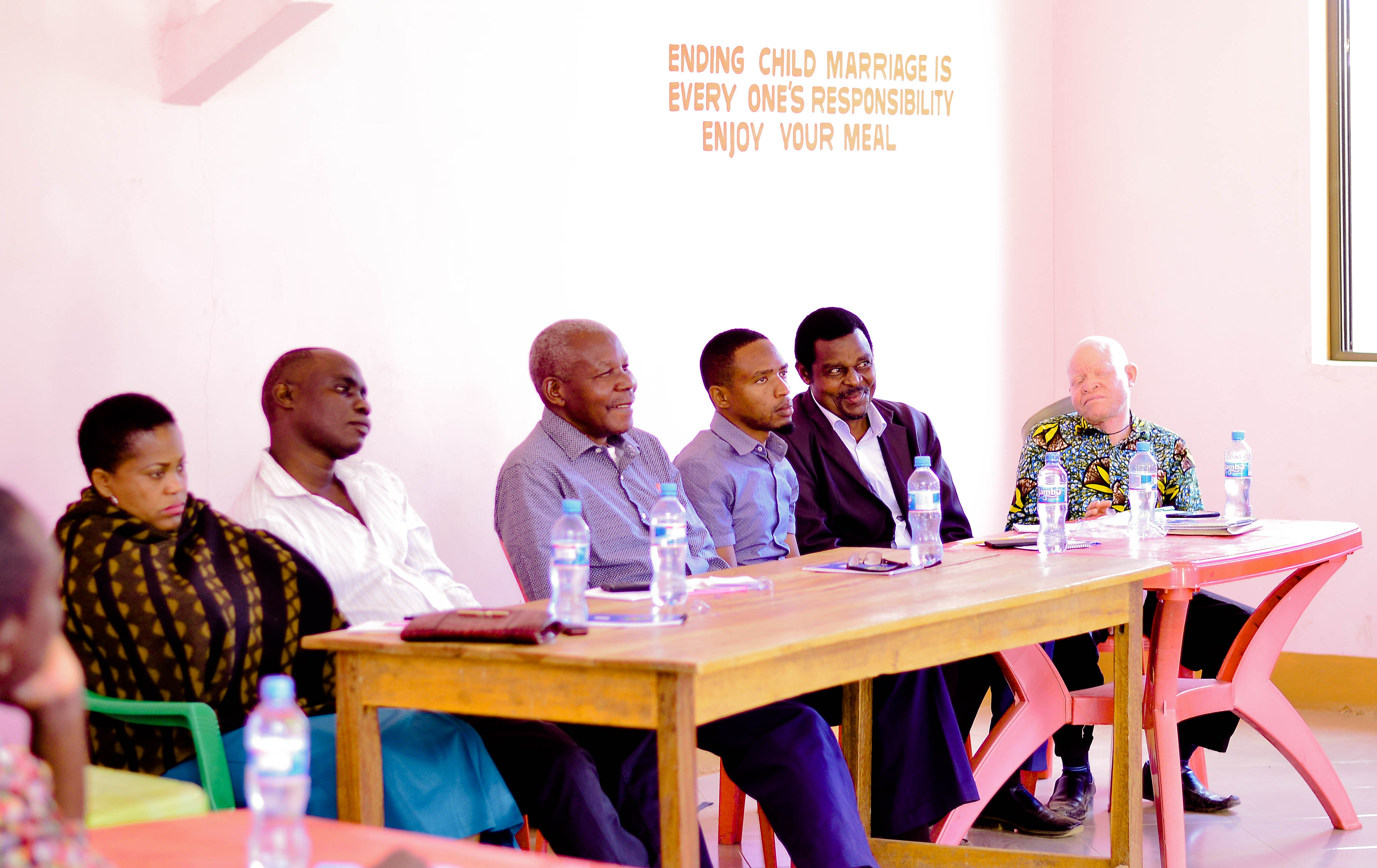 Involves litigating case in the adjudication forums such as courts of law or established tribunals. We provide representation services to our clients with the intention of assisting them in defending their cases before courts of law and tribunals. We also do public interest litigation on selected and pertinent legal issues. Before going for public interest litigation, extensive legal research is done regarding a particular case that requires our representation. Our legal services are provided with registered advocates, legal aid officers and paralegals.
Eligibility of receiving Legal Aid
Himiza Social Justice uses a "means test", as to inquire into a person's income and financial wellbeing of a person to determine the person eligibility for legal aid.  We look into a person's monthly income and a person with above a minimum wage of 150 USD per month is not entitled to legal aid services except for public interest litigation. However, our focus is on vulnerable groups, such as women, children and the elderly who may be at risk of being abused, unfairly discriminated against or exploited.
The other factor to determine eligibility is Merit test, which is defined in the Legal Aid Act, whereas in any civil proceedings it appears to the presiding judge or magistrate that in the interests of justice a person requires legal aid and such person has insufficient means to enable him to obtain the legal services, the presiding judge, a magistrate, adjudicatory body or a chairman of the land, labour or tax tribunal and any other tribunal as the Minister may, by Order published in the Gazette determine, shall cause such person to obtain legal aid. The Act further provides that where in any criminal proceedings, it appears to the presiding judge or magistrate that in the interests of justice an accused person requires legal aid in the preparation and conduct of his defence or appeal as the case may be, and his means are insufficient to enable him to obtain legal services, the presiding judge or magistrate, as the case may be, shall certify that the accused ought to have such legal aid and upon such certificate being issued, the Registrar shall assign to the accused a legal aid provider which has an advocate for the purpose of preparation and conduct of his defence or appeal, as the case may be.